10x Genomics
Single Cell Gene Expression
Cell Ranger, printed on 12/10/2023
What's New in Loupe Browser 5.1
Loupe Browser 5.1 includes several new features to support core workflows, including updates to the filtering and reclustering feature for Single Cell Gene Expression and improvements to the Visium manual alignment wizard for Spatial Gene Expression.
Single Cell Gene Expression
Spatial Gene Expression
Homepage layout has been updated to make the Visium Image Alignment wizard more visible in the main window.
Visium Image Manual Aligner now includes additional support for images with difficult to detect fiducials. This release introduces the option to load a separate overexposed image to be used for fiducial selection, or an additional overexposed channel in the same image file, which can be used for fiducial selection and excluded from downstream analysis in Space Ranger and Loupe.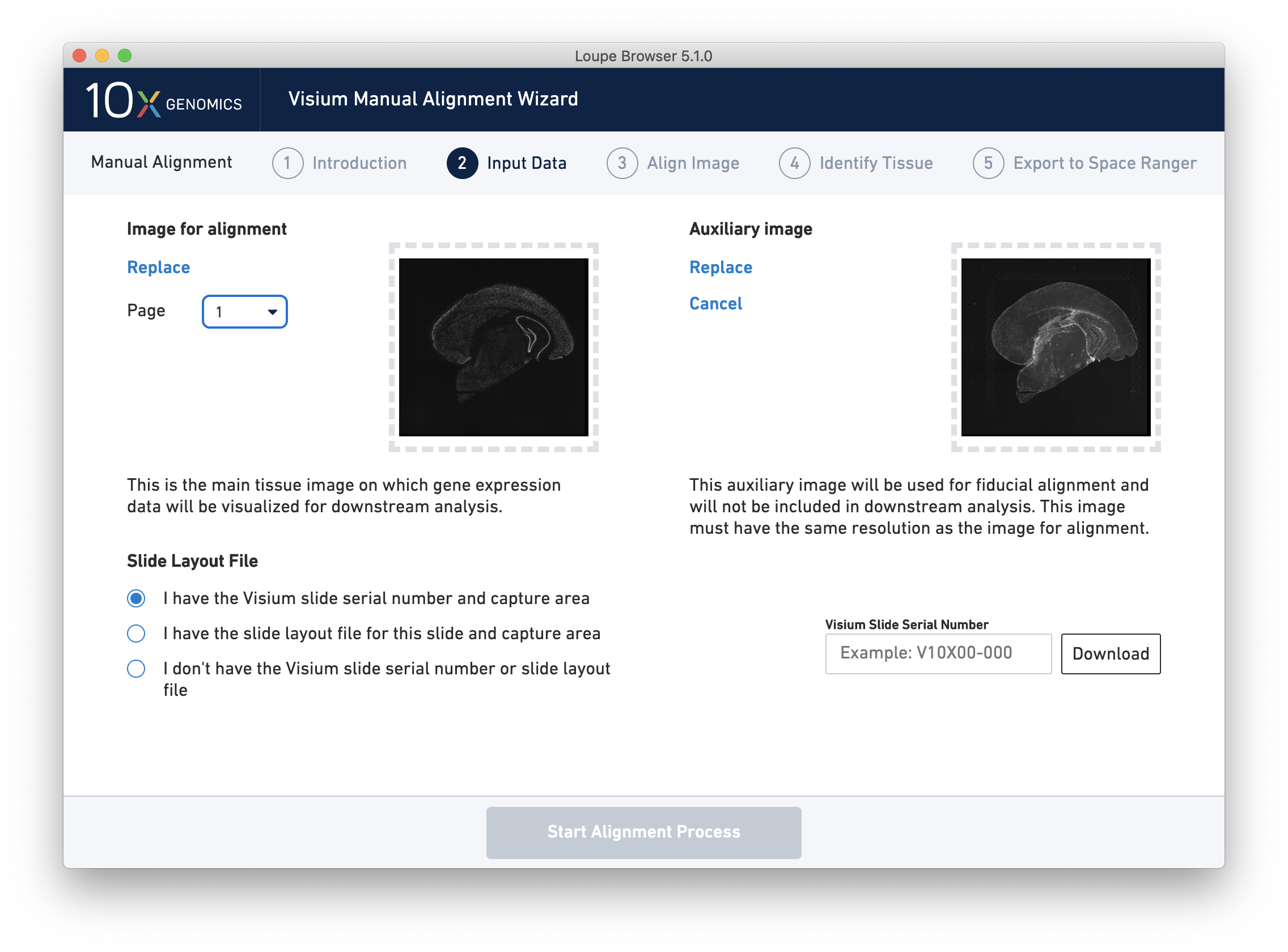 A new Spatial Enrichment table which allows users to sort and filter features by their Moran's I value for Visium Spatial Gene Expression datasets run on Space Ranger 1.3 and later.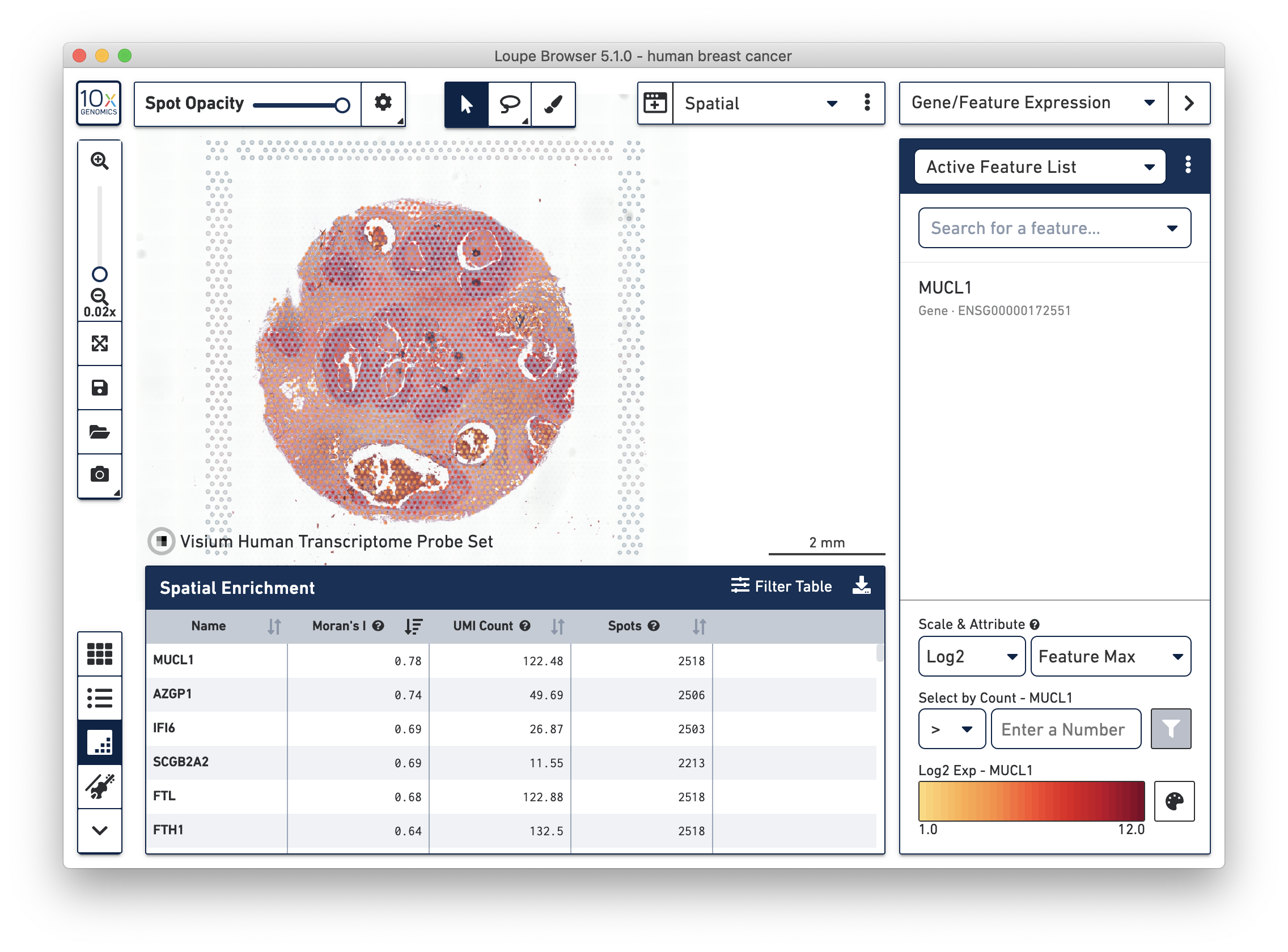 Improvements For All Applications
The following improvements have been made to Loupe Browser 5.1 that impact all applications:
Updated homepage with a new option to complete a survey to share feedback and feature requests directly with 10x Genomics.
Interaction improvements for the differential expression table.
Bug fixes and general improvements.