10x Genomics
Single Cell Gene Expression
Cell Ranger, printed on 11/28/2023
What's New in Loupe Browser 6.0
Loupe Browser 6.0 includes several major performance improvements to enable rapid data exploration of high throughput and multi-sample experiments across all data types.
The Loupe rendering methods have been reworked under the hood to enable faster than ever visualization, interaction, and analysis of Loupe datasets of 1 million+ cells. You may notice minor updates to visualization and selection functionality as a result of this update.
Differential expression has a major performance improvement with 4x faster calculation speeds and support for up to 1 million cell datasets.
The export of projection coordinates as a CSV is now supported, including for newly generated tSNE and UMAP projections via the Filtering and Reclustering Wizard for Single Cell Gene Expression datasets.
Bug fixes and general improvements.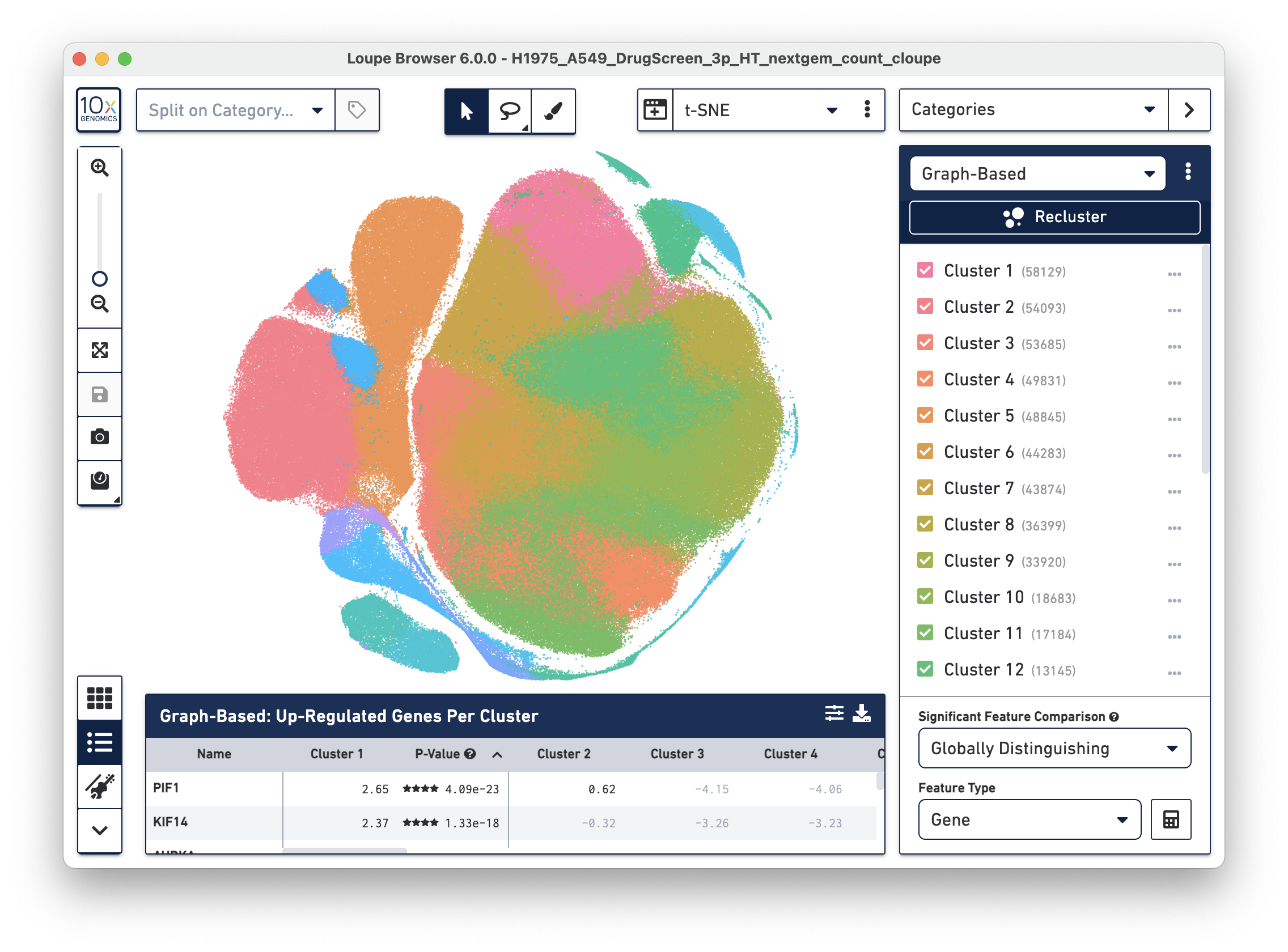 Visualized above is a 3' HT CellPlex 525k cell sample dataset - download and explore it here.